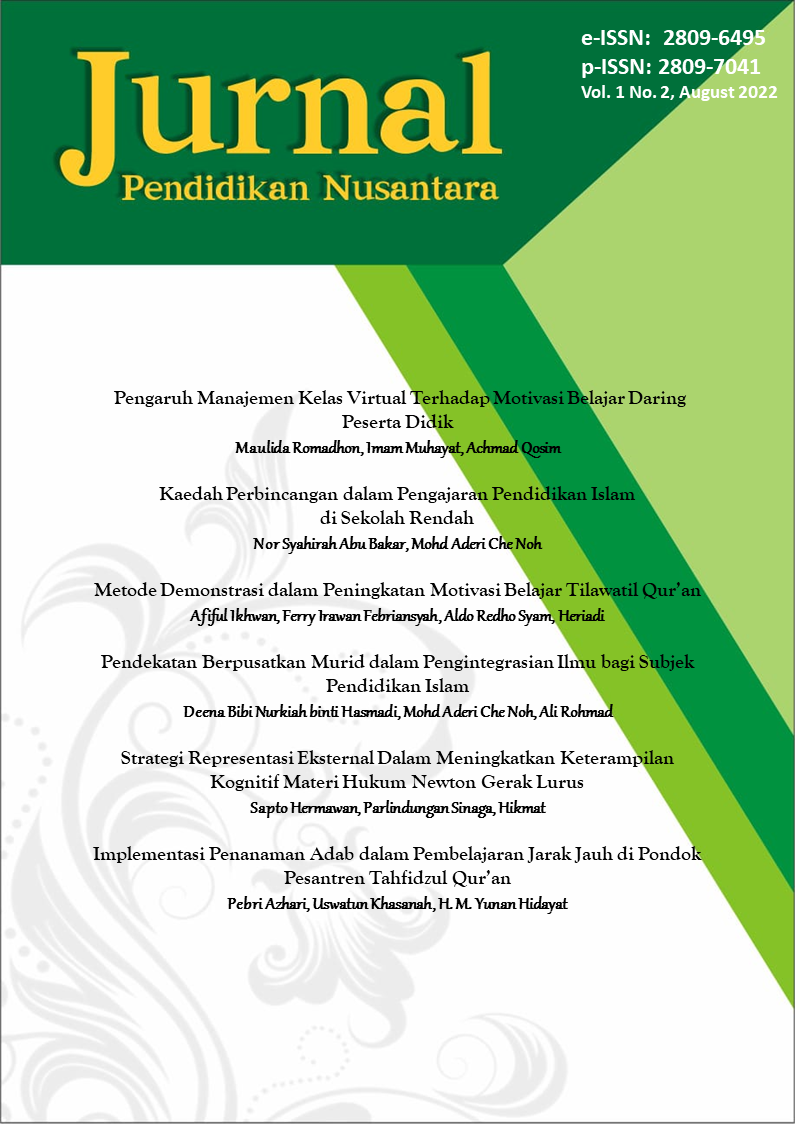 About the Journal
Jurnal Pendidikan Nusantara is a journal published by Tahta Media Group in collaboration with the Association of Muslim Community in ASEAN (AMCA). e-ISSN:  2809-6495 & p-ISSN: 2809-7041. It is a peer-reviewed journal first published in 2022. It publishes three regular editions a year scheduled for April, August, and December. This journal is publicly accessible so that all associations are permitted to peruse, download, copy, distribute, print, or link some or all of the articles free of charge and without the prior permission of either the author or the publishing group of the diary. Open to academics and researchers who wish to share articles on teaching and education. Articles that will be distributed in this journal must be based on research that has not been published in other different journals.
Current Issue
Vol. 1 No. 3 (2022): Jurnal Pendidikan Nusantara (September-December)
View All Issues
---
---
Permanent Call for Papers

Jurnal Pendidikan Nusantara invites the authors to submit their manuscripts for forthcoming issues. Before submitting, we encourage you to read and confirm your manuscript to the Author Guidelines and Manuscript Template. Articles are normally published in English and Indonesian. Submit your manuscript to Submission Menu. If you have any questions, please feel free to contact the Editor.
---
Tools:

Indexed by: